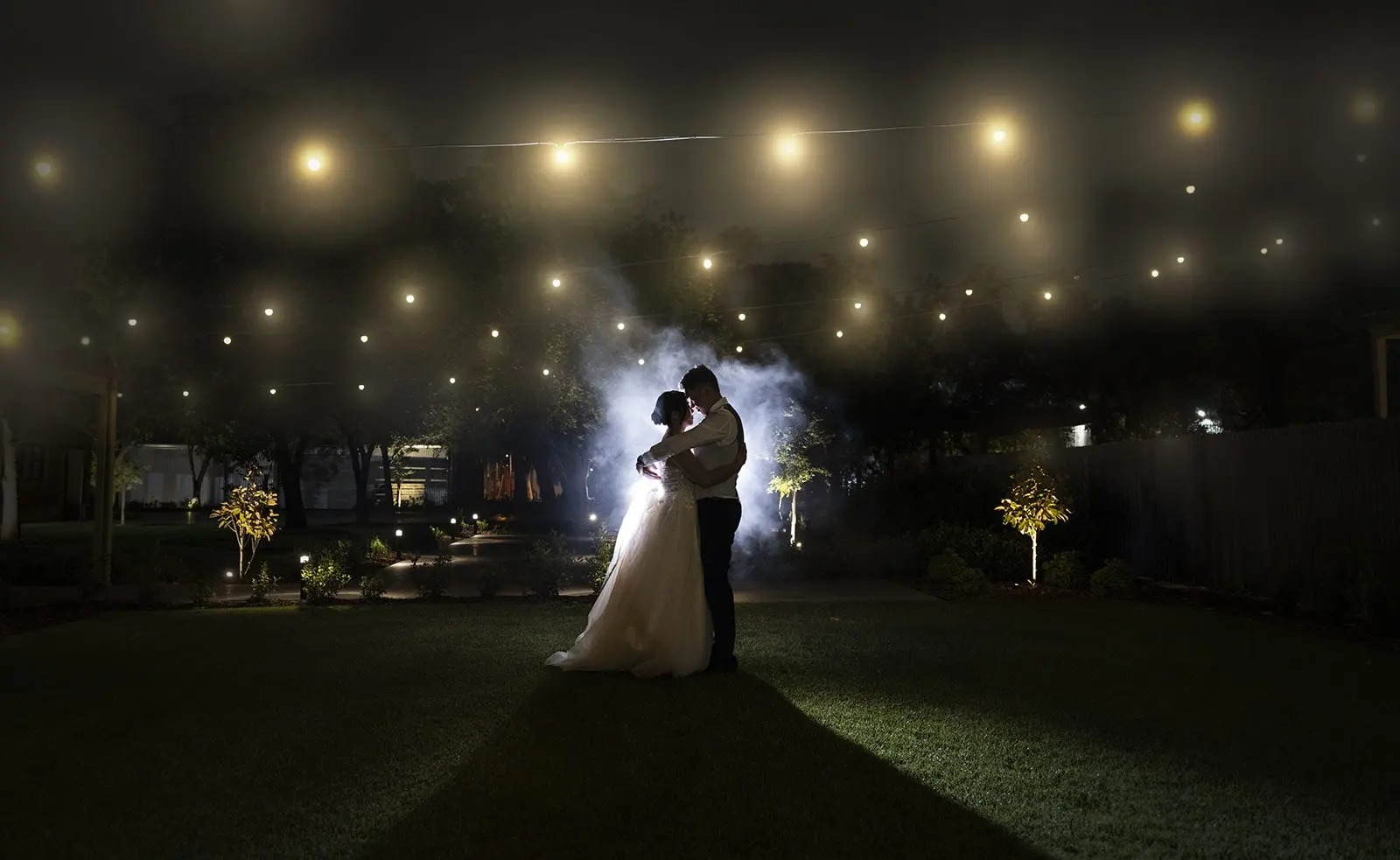 The Importance of Choosing the Right Wedding Venue
Choosing the right wedding venue is one of the most important decisions you will make when planning your big day. The venue sets the tone for the entire celebration and plays a crucial role in creating a memorable and magical experience for you and your guests. It's important to choose a venue that fits your style, budget, and guest list to ensure a perfect day.
Location, Location, Location: Scenic Backdrops and Stunning Views
One of the key factors to consider when choosing a wedding venue is the location. A venue with a beautiful backdrop can enhance the overall ambiance of your wedding and create stunning photo opportunities. Whether you prefer a rustic barn with rolling hills in the background or a beachfront venue with breathtaking ocean views, the location of your venue can make a big difference in the overall aesthetic of your wedding.
Consider venues with outdoor spaces, waterfront views, or mountain vistas to create a picturesque setting for your special day. Imagine saying your vows with a stunning sunset as your backdrop or dancing the night away under a starry sky. The right location can truly elevate your wedding and create a memorable experience for you and your guests.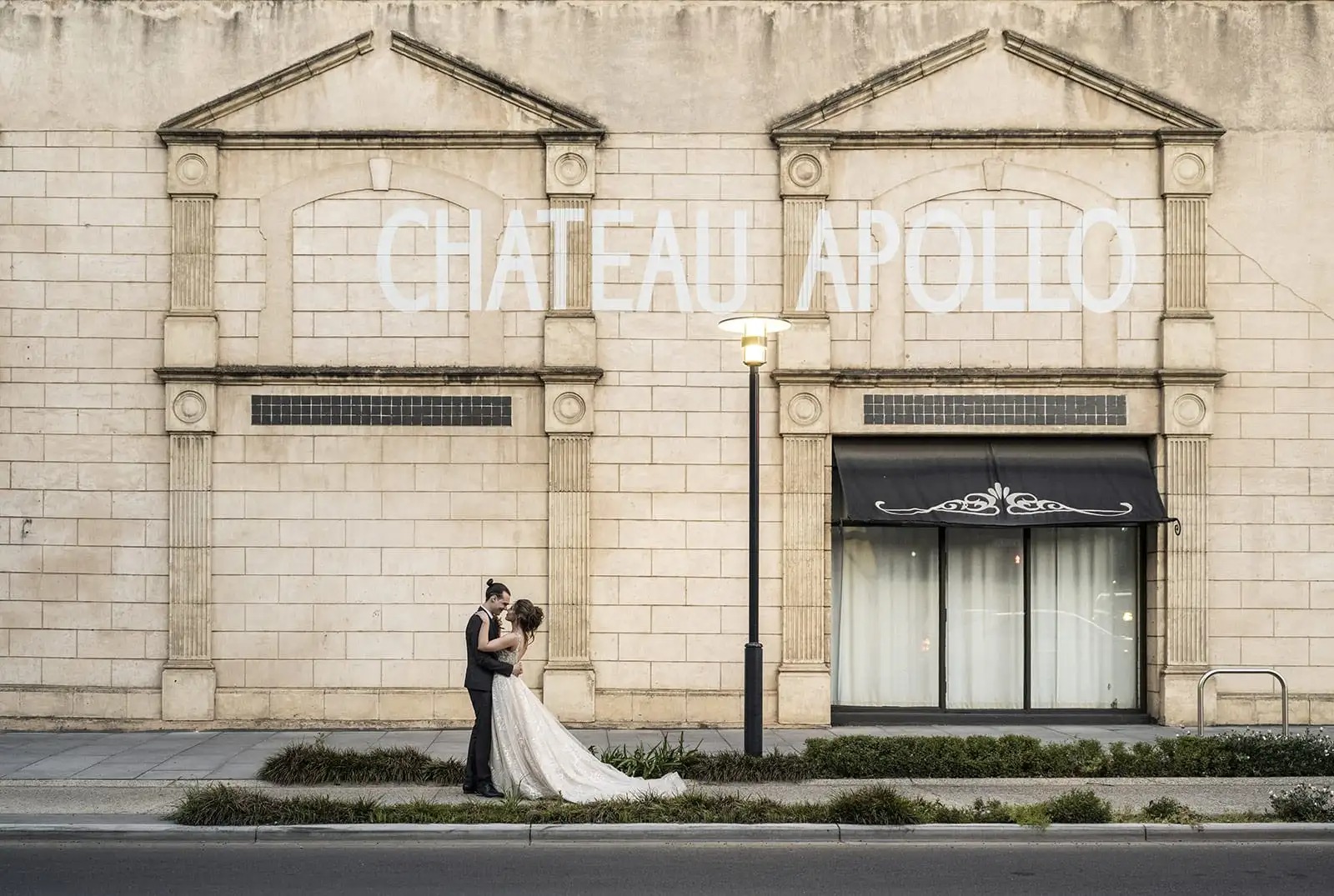 Opulent Accommodations: Luxury Suites for the Bride and Groom
Many wedding venues offer luxurious accommodations for the bride and groom, allowing you to relax and unwind in style after a long day of celebrating. Look for venues that offer spacious suites with romantic amenities such as jacuzzis, fireplaces, and private balconies. Some venues even offer personalized service, ensuring that every detail is taken care of for you.
Having a luxurious suite to retreat to at the end of the night can be a special treat for the newlyweds. It provides a private and intimate space to reflect on the day and enjoy some alone time together. Plus, waking up in a beautiful suite the morning after your wedding can make for a truly memorable start to your married life.
Gourmet Cuisine: Fine Dining Options for Your Reception
Food is a major part of any wedding celebration, and choosing a venue with a talented chef and customizable menu options is essential. Look for venues that offer gourmet cuisine and have a reputation for exceptional dining experiences. Whether you prefer a plated dinner, a buffet, or a family-style feast, a venue with a skilled culinary team can create a menu that reflects your tastes and preferences.
When selecting a wedding venue, consider scheduling a tasting to sample the menu options and ensure that the food meets your expectations. A delicious meal can leave a lasting impression on your guests and make your wedding reception truly memorable.
Lavish Decor: Elegant Design and Customizable Themes
The right decor can transform a wedding venue into a magical space that reflects your personal style and vision. Look for venues with elegant design elements and customizable themes to create a unique and personalized atmosphere for your wedding. Whether you prefer a classic and timeless look or a modern and trendy vibe, a venue with a variety of decor options can help bring your vision to life.
Consider venues that offer a range of decor packages or allow you to bring in your own decorations. This will give you the flexibility to create a space that is truly reflective of your style and preferences. From floral arrangements and table settings to lighting and drapery, the right decor can create a stunning backdrop for your wedding celebration.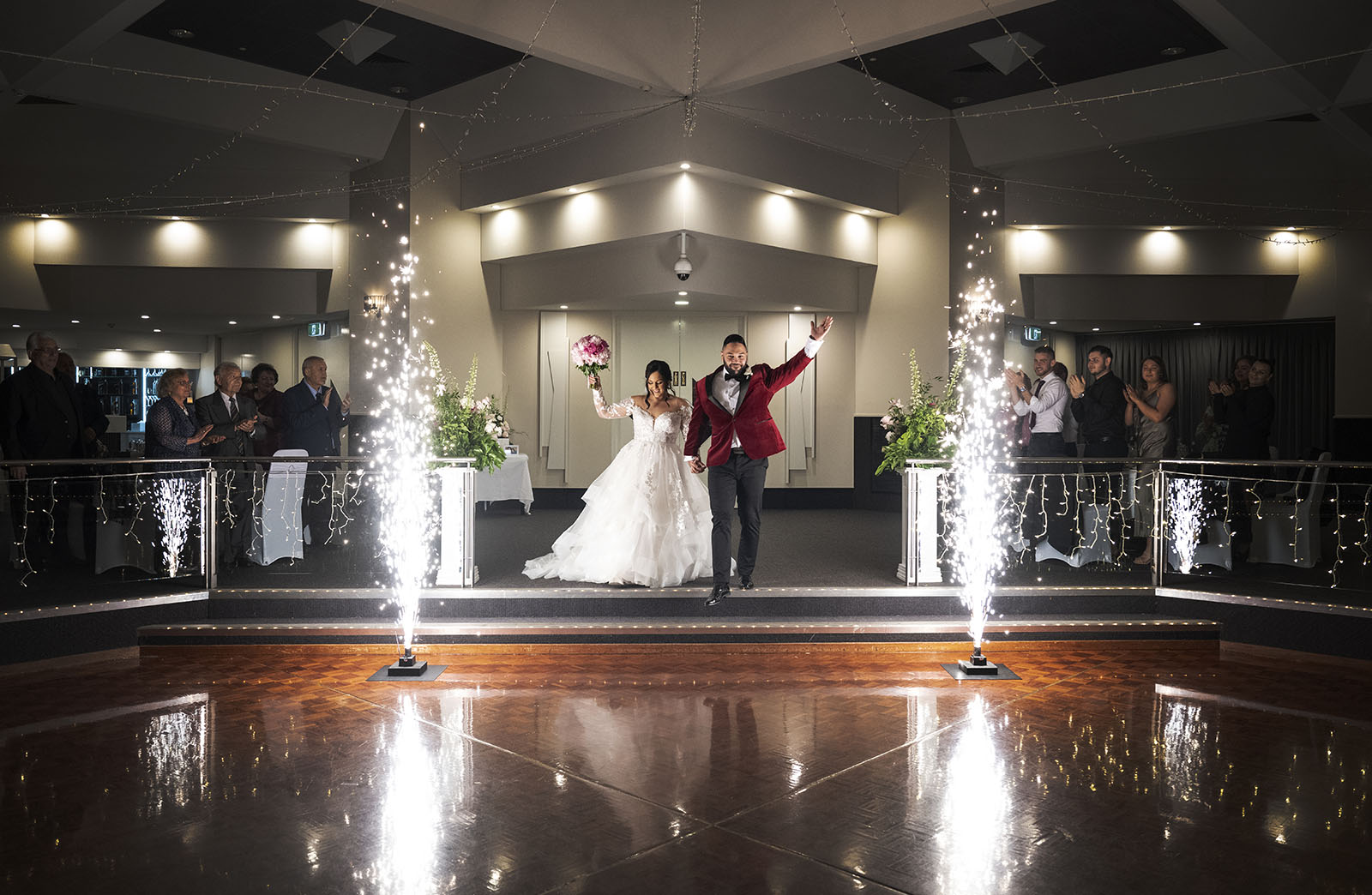 Spa and Wellness Services: Pampering and Relaxation for the Wedding Party
Wedding planning can be a stressful time, so it's important to take care of yourself and your wedding party. Consider venues that offer spa and wellness services, such as massages, facials, and yoga classes. These services can help you relax and unwind before the big day, ensuring that you look and feel your best.
Having access to spa and wellness services at your wedding venue can also be a great way to pamper your wedding party and show them how much you appreciate their support. Treat your bridesmaids to a relaxing massage or enjoy a couples' spa day with your partner. These services can add an extra touch of luxury and relaxation to your wedding experience.
Entertainment and Activities: Fun and Exciting Options for Guests
Keeping your guests entertained and engaged throughout the wedding celebration is important. Look for venues that offer a variety of on-site activities and entertainment options to ensure that your guests have a memorable experience. Whether it's a game of golf, a hike through the mountains, or a wine tasting experience, having these activities available can add an extra element of fun to your wedding.
Consider the interests and preferences of your guests when selecting a venue with entertainment options. If you have a lot of outdoor enthusiasts in your group, a venue with hiking trails or water activities may be a great choice. On the other hand, if your guests are more interested in relaxation and pampering, a venue with a spa and wellness center may be the perfect fit.
Professional Services: Expert Wedding Planning and Coordination
Planning a wedding can be overwhelming, so it's important to have expert help along the way. Choose a venue that offers professional wedding planning and coordination services to ensure that every detail is taken care of. From helping you select vendors and create a timeline to managing the logistics on the day of the wedding, having a dedicated team of professionals by your side can make the planning process much smoother.
When selecting a venue, inquire about the level of support they offer throughout the planning process. Some venues may offer full-service planning, while others may provide day-of coordination. Determine what level of assistance you need and choose a venue that can meet your needs.
Exclusive Access: Private and Secluded Venues for Intimate Celebrations
For couples looking for a more intimate celebration, consider venues with private and secluded spaces. These venues offer exclusive access to certain areas, such as a private beach or garden, allowing you to create a more intimate and personal atmosphere for your wedding. This can be especially appealing for couples who want to have a small guest list or who value privacy on their special day.
Choosing a venue with exclusive access can also provide a sense of exclusivity and luxury for you and your guests. It allows you to create a more intimate and personalized experience, ensuring that your wedding is truly unique and memorable.
Unforgettable Experiences: Memorable Moments and Special Touches for Your Big Day
The right wedding venue can create unforgettable experiences and special touches for your big day. Look for venues that offer unique features or experiences that will make your wedding stand out. Whether it's a fireworks display, a hot air balloon ride, or a surprise performance, these special touches can create lasting memories for you and your guests.
Consider what experiences or features are important to you and choose a venue that can accommodate them. These unique elements can add an extra layer of excitement and surprise to your wedding celebration, making it a truly unforgettable experience for everyone involved.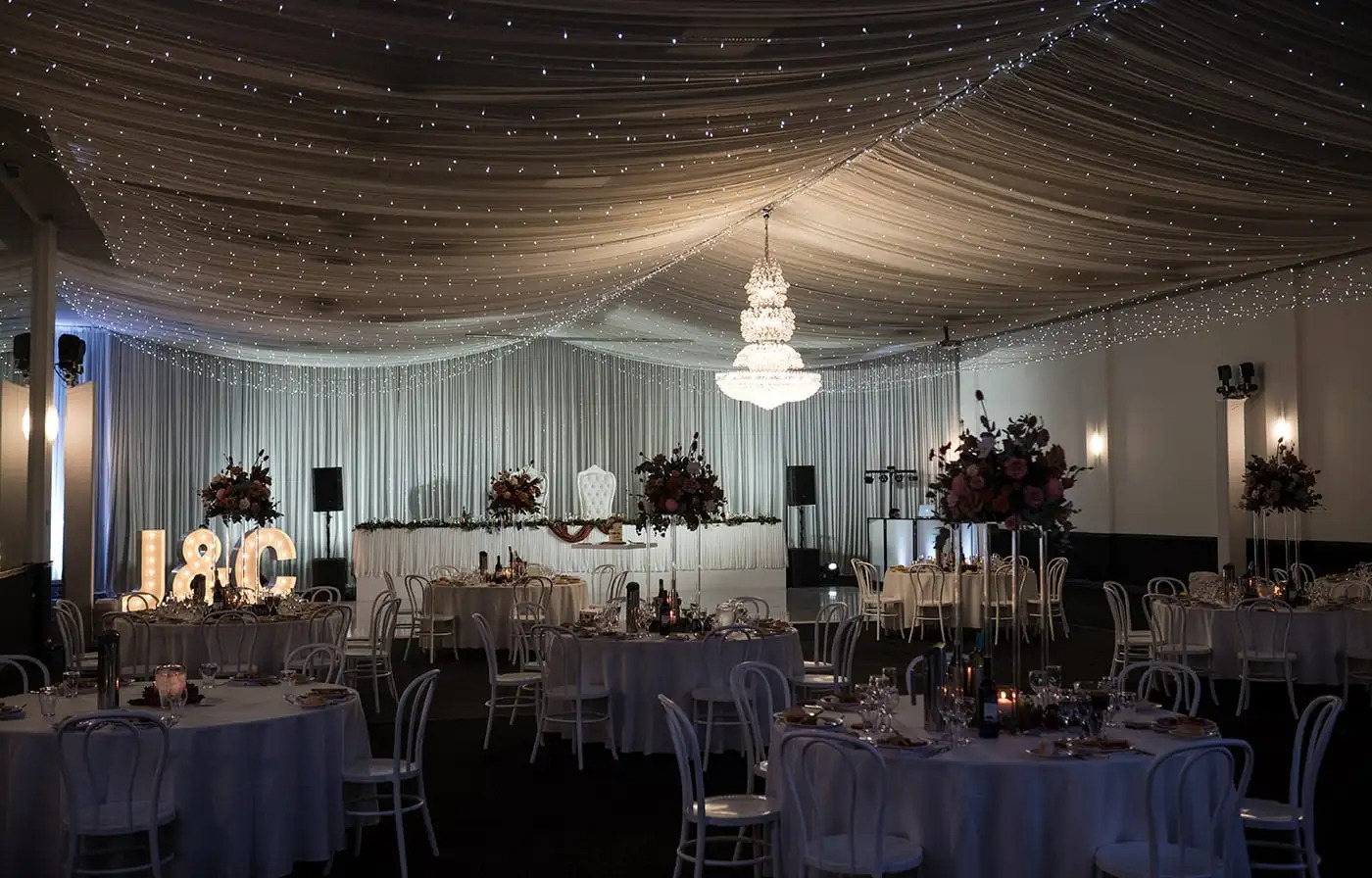 Choosing the right wedding venue is crucial for creating a memorable and magical celebration. Consider factors such as location, accommodations, cuisine, decor, and services when selecting your venue. Each of these elements plays a role in creating a unique and personalized experience for you and your guests. By carefully considering these factors and choosing a venue that aligns with your vision and preferences, you can ensure that your wedding day is everything you've dreamed of and more.
If you're in the process of planning your dream wedding, you know how important it is to find the perfect venue that offers all the amenities you desire. From stunning outdoor spaces to luxurious bridal suites, the right wedding venue can make all the difference. If you're looking for some inspiration and guidance on choosing the best amenities for your special day, be sure to check out this helpful article on "10 Must-Have Wedding Venue Amenities" here. It provides valuable insights and tips to ensure that your wedding venue has everything you need to create unforgettable memories.